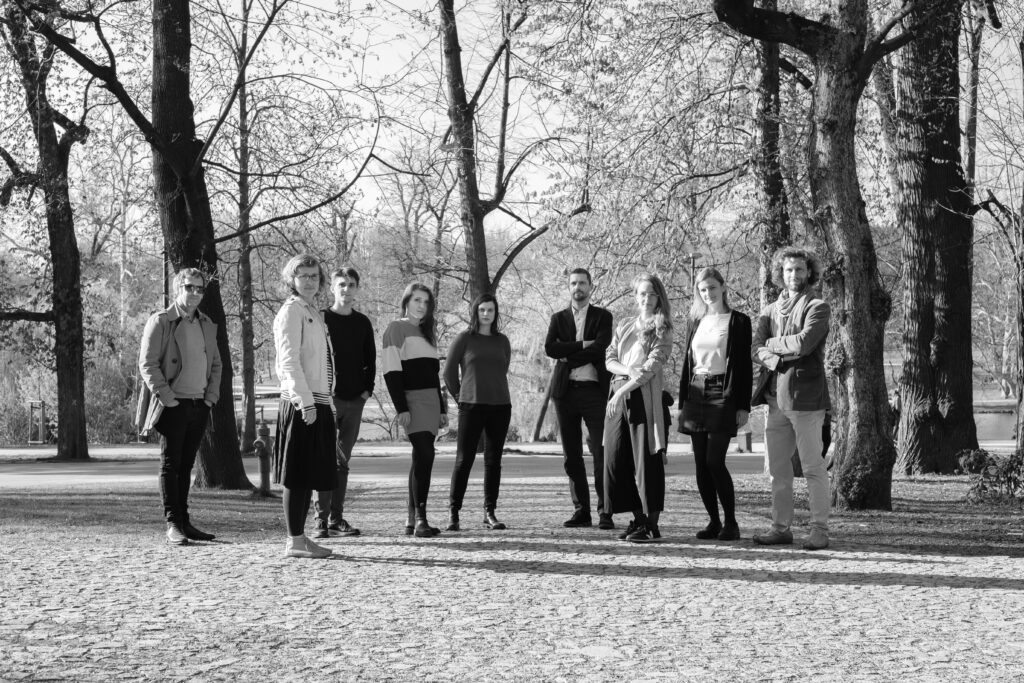 We founded the studio Rusina Frei architects in 2013. Our initially incidental encounter grew into successfull intensive cooperation based on mutual interplay and creativity. We decided to give our work a professional foundation and to create good conditons for further growth of our architectural practice by gradually extending our team.
We would like to be architects in the full meaning of this profession. It comprehends not only the ability of creative and conceptional design but also responsible planning and communication with clients and the general public. We are aware that it is not easy to achieve good architecture. It is a difficult and sometimes painfull process involving all participating parties. That is why we cooperate with professionals from very different branches, from design engineers to fine artists. With their help we try to cross the borders of architecture as a separate field.
We concentrate on buildings that can create and maintain relationship not only with their users but also with their surroundings. We do our best to create architecture growing from historical and social context considering both men and nature. Nevertheless we would not like to underrate the artistic aspect of the buildings as well.
We offer a broad spectrum of architectural activities according to performance standards of the Czech Chamber of Architects, ranging from pre-project arrangements to cooperation at the finishing touches/works. We also rely on our experience with planning abroad. We understand our work as a service based on a dialogue between the architect and his client.